Gomovi.com Website Design
Preparing for the announcement of Freefly Systems' first consumer-level product was one of my final tasks while working with the marketing and branding team.
The obvious goal was to sell product, but moving from more expensive products aimed at filmmaking professionals (with prices starting at over $6,000) to an iPhone cinema robot meant for parents who like to shoot video of their kids, YouTubers, and even those in Hollywood (and with a price-tag of under $300), made for a branding and storytelling challenge we'd yet to face as an organization.
The gomovi.com website was at the center of the product announcement and continues to be the hub for product information, sales and support. 
Our product videos are some of our most powerful tools for demonstrating what the Movi can do. Our video header was an essential aspect of the landing page. We wanted people to be able to toggle on audio and jump to full screen seamlessly.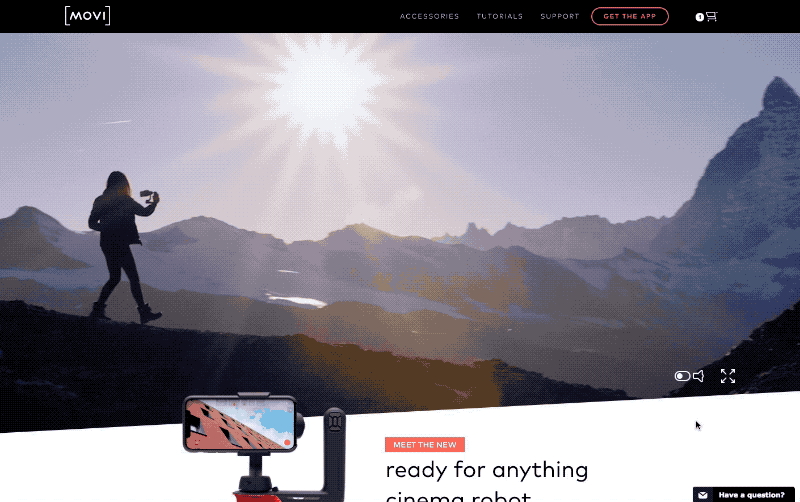 This section is an interactive 3D rendering of the product. By moving the mouse, the user can animate the product. The phone portion stays stable, which helps to illustrate how any movement of the Movi itself is not translated to the phone/camera.
Explore this section on your own by visiting gomovi.com.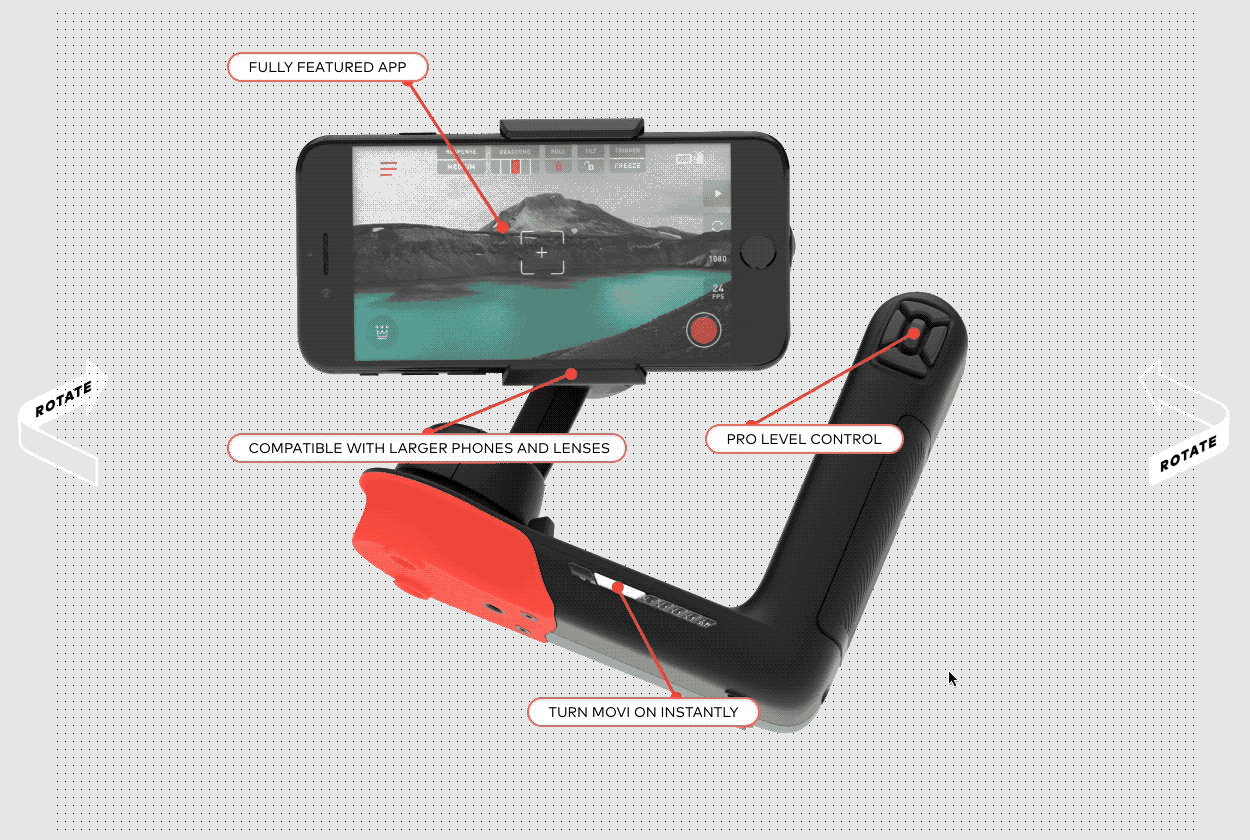 Here is a look at flattened version of the entire landing page.

Credit for this work goes to the entire creative team at Freefly. Hugh Bell and Tabb Firchau managed the project. I served as design lead. Copy writing was done by Tabb Firchau and myself. Design help, animations, and renderings were done by Brent McDowel. Product branding by Hugh Bell and myself. Web development and additional design support by Neil Palmer.